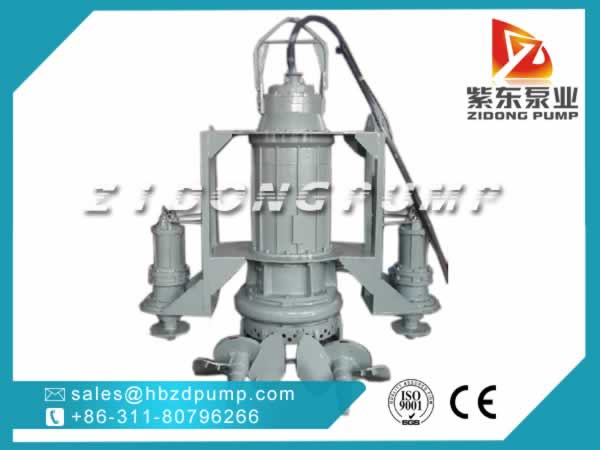 NSQ submersible sand pump overview

1.NSQ Vertical submersible sludge pump is pump and pump motor coaxial , when it worked the pump and the motor all dived into the medium. The pump flow parts are all adopted high alloys materials manufactured, with good performance on abrasion resistance, the big flow channel used to transfer large sediment of solid particles, pulp, coal slurry, sandstone, and other media .
2.This Series of Vertical submersible dredge pump adopted domestic and foreign advanced technology design and manufacture, also the pump itself add a set of stir impeller ,can spray the deposition , make the pump realize high concentrations of transmission with no auxiliary devices.
3.Unique sealing device can effectively balance the oil pressure inside and outside, Maximum protection of mechanical seal reliability, the motor adopted overheating protection, water detection protection etc.
NSQ submersible sand pump features
1.The set are the dry submersible type . the motor use the oil box sealing type , there is mechanical seal inside can protect the high pressure water and impurity coming into the pump channel.
2.Except the main impeller , the pump have a agitation ,can make the sedimentous sand into turbulentflow,then the pump can pumping easily .
3.The materials of pump main impeller and agitation impeller are all high chrome alloy materials ,this kind materials have the features of anti-abrasion ,anti- corrosion ,and large sewage through capability.
4.The pump and motor all working into the water .no limit on the suction head , then can have high efficiency in suction the sand , can dredging sand Thoroughly.
5.The whole set equips are all simplified ,no need the auxiliary .easy to operate .saving cost.
6.The agitation impeller near the sand layer ,can control the medium sand concentration by the pump submerged depth .if the medium too density too large , and add the Auxiliary device to transport high concentration medium.
NSQ submersible sand pump application
1.Pumping mud sand in the river ,lake ,stream , or sea etc.
2.Suction the silt and sand in the river ,stream ,lake, pond , sea, reservoir ,electric power plant etc.
3.Pumping various medium which contains powder or muddy .
4.To transport mining tailings , various sand mining , slurry ,coal slurry , dregs ,mining dredges etc.
5.Suction various slurry –like medium in the water slurry process.
6.Suction the muddy into the well ,
7.Dredging in the settling pond , hydropower station, reservoir, river, open caisson ,mining well ,fish-pond etc,
8.To transport various power plant ash ,coal slime
9.To suction various medium which contains diamond solids , quartz sand ,steel solids ,etc. solids
10.To transport various medium which contains large solids ,such as sand ,mining slurry ,coal slurry ,gravel etc,
11.Used in Gold rush, sand, pumping iron ore.
NSQ submersible sand pump parameter
NSQ 200-15-22
200: Flow rate(m3/h)
15: Head rate(m)
22: Pump motor power
NSQ: Submersible sand pump