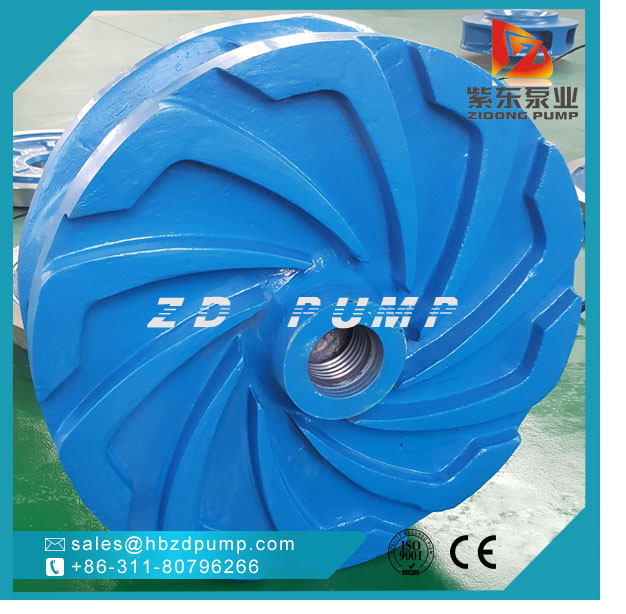 Metal slurry pump spare parts features
♠ High chrome alloy material is named KmTBCr27 or A05.
♠ KmTBCr27 is named as in China, which has 27% Chrome. Alloy KmTBCr27 is a wear resistant white iron that offers excellent performance under erosive conditions.
♠ The alloy can be effectively used in a wide range of slurry types.
♠ The high wear resistance of alloy KmTBCr27 is provided by the presence of hard carbides within its microstructure.
♠ It is particularly suited to applications where mild corrosion resistance, as well as erosion resistance is required.
♠ KmTBCr27 is used commonly for mpeller, liners, expeller and expeller ring of the slurry pumps and sand dredging metal Parts Facility.
ZIDONG Company Profile
♠ Hebei Zidong Pump Industry Co.,Ltd. is a professional slurry pump manufacturer in China.
♠ With 15years development, we have formed a complete system of slurry pump design,selection, application and maintenance.
♠ Zidong Brand ZH.ZHR,ZHH.ZM,ZL,ZG series pumps are mainly designed for the handlingof highly abrasive, high-density slurries.
♠ All our pump and spare parts has 100% international high standard with fast delivery time.
Descriptiom
Slurry Pump Impeller
Material Name
High chrome alloy
Material Code
KmTBCr27
Chrome
26-28%
Hardness
≥62HRC
Standard
100% international
Delivery
Has stocked
Packing
Wooden box
Price
Factory direct sales