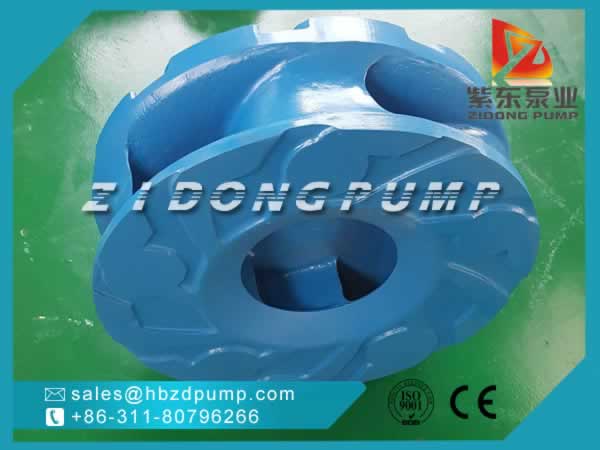 Metal slurry pump spare parts features
1) High chrome alloy material is named KmTBCr27 or A05.
2) KmTBCr27 is named as in China, which has 27% Chrome. Alloy KmTBCr27 is a wear resistant white iron that offers excellent performance under erosive conditions.
3) The alloy can be effectively used in a wide range of slurry types.
4) The high wear resistance of alloy KmTBCr27 is provided by the presence of hard carbides within its microstructure.
5) It is particularly suited to applications where mild corrosion resistance, as well as erosion resistance is required.
6) KmTBCr27 is used commonly for mpeller, liners, expeller and expeller ring of the slurry pumps and sand dredging metal Parts Facility.
Zidong factory introduction
1) Hebei Zidong Pump Industry Co.,Ltd. is a professional slurry pump manufacturer in China.
2) With 15years development, we have formed a complete system of slurry pump design,selection, application and maintenance.
3) Zidong Brand ZH.ZHR,ZHH.ZM,ZL,ZG series pumps are mainly designed for the handlingof highly abrasive, high-density slurries.
4) All our pump and spare parts has 100% international high standard with fast delivery time.
Descriptiom
Slurry Pump Impeller
Material Name
High chrome alloy
Material Code
KmTBCr27
Chrome
26-28%
Hardness
≥62HRC
Standard
100% international
Delivery
Has stocked
Packing
Wooden box
Price
Factory direct sales